Vision Statement
Moved by the Spirit, we gather in love and work together for a better world.
Mission Statement
We are a welcoming community called to embrace diversity, partner with our neighbours, serve those in need, celebrate together, and to create a just and sustainable world.
Affirmation Statement
We at Sylvan United support the work of Affirm United. We work to provide the full inclusion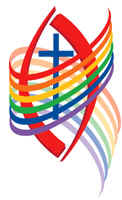 of gay, lesbian, bisexual, and transgender people in the church and in society.